The Association of Midwest Museums (AMM) and Michigan Museums Association (MMA) are thrilled to announce this year's speaker lineup!
---
THURSDAY, OCTOBER 3, 2019
---
Opening Plenary Session
Sponsored by the Historic Ford Estates
---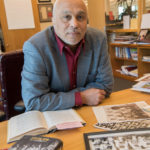 Dr. David Pilgrim, Founder and Curator, Jim Crow Museum of Racist Memorabilia at Ferris State University, Big Rapids, MI
Dr. David Pilgrim is a public speaker and one of this country's leading experts on issues relating to multiculturalism, diversity, and race relations. He is best known as the founder and curator of the Jim Crow Museum: a 12,000-piece collection of racist artifacts located at Ferris State University (57 miles north of Grand Rapids). The museum uses objects of intolerance to teach tolerance and promote social justice.
Dr. Pilgrim is an applied sociologist with a doctorate from The Ohio State University. He is the author of Understanding Jim Crow (PM Press, 2015), and Watermelons, Nooses, and Straight Razors (PM Press, 2017). His other writings appear on the museum's web site (www.ferris.edu/jimcrow). He has delivered lectures at many institutions. Dr. Pilgrim has spent his adult life using objects of intolerance to teach about race, race relations, and racism. It works. His goal is to get people talking about diversity and race relations in meaningful ways—and, then, to go and do something positive.
---
FRIDAY, OCTOBER 4, 2019
---
Leadership Breakfast Keynote
Sponsored by SAQA Global Exhibitions
---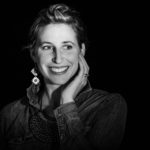 Jori Bennett, Executive Director, ArtPrize, Grand Rapids, MI
Jori Bennett is the executive director of ArtPrize, leading the organization in creating contemporary art experiences in Grand Rapids, MI each fall. These events alternate between ArtPrize, the international art competition and festival recognized by The Art Newspaper as one of the most-attended public art events in the world, and the Project series, the next evolution of ArtPrize which launched in September 2019.
Bennett took on the role of executive director in early 2018 after serving as the director of business development at ArtPrize since 2015. She has nearly two decades of experience in creative team leadership, marketing, strategic engagement, fundraising and program management. Her work at ArtPrize has forged strong relationships in the corporate and donor communities, and created long-term private and public partnerships locally and nationally. Bennett holds a Bachelor of Fine Arts in Graphic and Industrial Design from the Savannah College of Art and Design.
About Project 1: Project 1 is the next evolution of ArtPrize. With ArtPrize moving to a biennial schedule, it is the first in a series of multi-sited public art exhibitions in Grand Rapids, Michigan. Project 1 consists of five artists commissioned to create large-scale installations and urban interventions, which are activated by performances,  educational activities and community gatherings. The exhibition is organized around a theme, and these multifaceted artworks explore intersecting ideas of public and private space, land use and ownership, the role of public art in civic design and the the way lines are drawn—literally and figuratively—within the city today.
---
Keynote Session
Sponsored by Solid Light, Inc.
---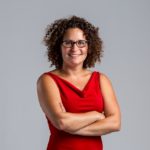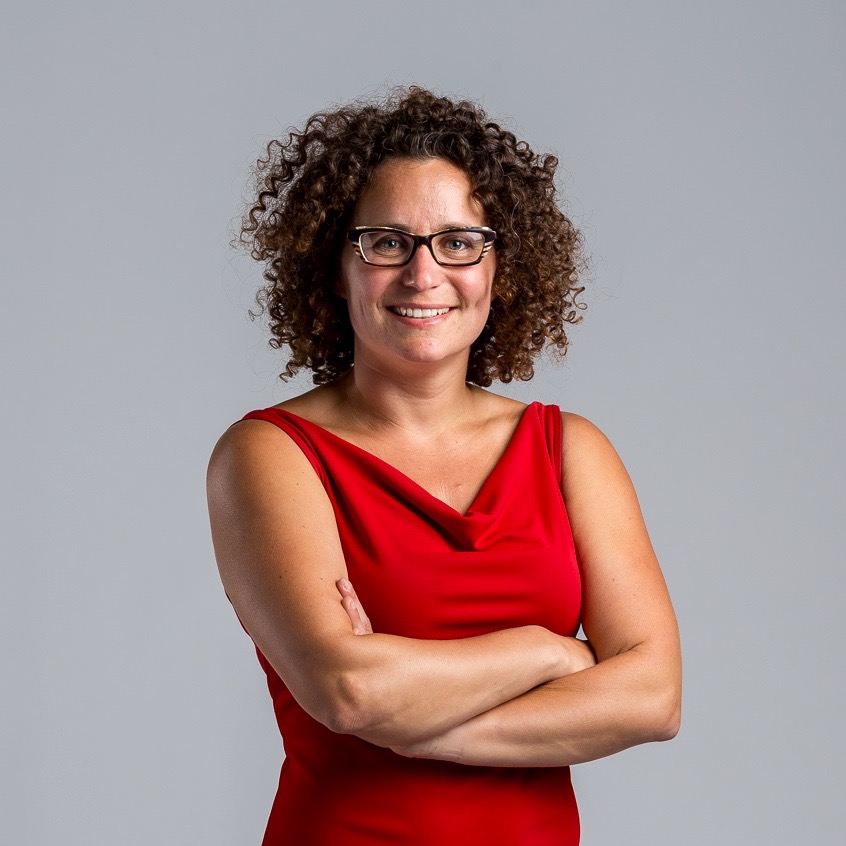 Nina Simon
Spacemaker/CEO and Founder of OF/BY/FOR ALL, Santa Cruz, CA
Nina Simon has been called a "museum visionary" by Smithsonian Magazine, a Silicon Valley Business Journal "40 under 40," and Santa Cruz County Woman of the Year for her innovative community leadership. She recently served as the Executive Director of the Santa Cruz Museum of Art & History and is currently the founder/CEO of the OF/BY/FOR ALL movement. Nina is the best-selling author of The Participatory Museum (2010), The Art of Relevance (2016) and the popular Museum 2.0 blog. She lives off the grid in the Santa Cruz mountains with 20 people, 24 chickens, 5 dogs, and 1 zipline.
*Join us before the Keynote for a special meet-n-greet opportunity with Nina!
---
SATURDAY, OCTOBER 5, 2019
---
Community Flash Talks
Sponsored by PNC Bank
---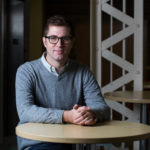 Kevin Buist, Artistic Director, Project 1 by ArtPrize, Grand Rapids, MI
Kevin Buist is a writer, curator, critic and Artistic Director of ArtPrize, where he oversees artists, operations, and design. He holds a MA in Visual and Critical Studies from Kendall College of Art and Design. He writes and speaks on behalf of ArtPrize to arts-focused audiences around the country, and co-hosts ArtPrize panel programming for live audiences, web video, and live TV. His independent writing has been featured in numerous print and online publications including the Art:21 Blog, where he was a Blogger in Residence, as well as MNartists.org, Michigan Quarterly Review, and kevinbuist.com/blog. He has presented academic papers at the Institute for the Study of Latin American Art at NYU and the College Art Association Annual Conference. He has delivered lectures at many conferences and events, including The International Council of Fine Arts Deans' Annual Conference, Museum Next, the University & College Designers Association Conference, and more.
---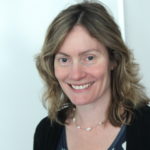 Tracy Nichols Busch, Ph.D., Associate Professor of History and Lead Faculty, Museum of Sexist Objects, Ferris State University, Big Rapids, MI
Tracy Nichols Busch, who earned a Ph.D. from Georgetown University in 2004, is an Associate Professor of History at Ferris State University. Since 2013, she has led the effort to create and curate the Ferris Museum of Sexists Objects (MoSO). As the Lead Faculty for the MoSO, she conducts community outreach, develops training programs for facilitators, and creates pedagogical tools for professors who use the museum in their classes. She oversees student research based on the museum objects and regularly makes presentations, both in the U.S. and abroad, about the MoSO.
---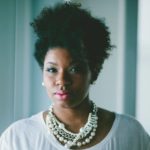 Yolonda Lavender, Chief Creative Officer, Soul Artistry LLC, Kalamazoo, MI
Yolonda Lavender is a native of Kalamazoo, Michigan, a community activist and performing artist with the independent label Truth Tone Records. Lavender is a graduate of Kalamazoo Public Schools, holds a Bachelor of Arts in Sociology from Western Michigan University and is currently a Master's in Public Administration degree candidate at WMU. Yolonda is a Certified Nonprofit Professional receiving her certification through the national organization, the Nonprofit Leadership Alliance. Lavender is the founder and Chief Creative Officer of Soul Artistry LLC, an arts consulting company dedicated to artistic development, experience curating and compensation for creatives.
---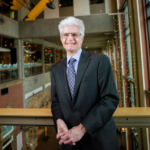 Dale A. Robertson, President and CEO, Grand Rapids Public Museum, Grand Rapids, MI
Dale A. Robertson currently serves as the President and CEO of the Grand Rapids Public Museum. In that capacity he is responsible for leading the strategic direction and implementation of institutional goals. Prior to his work at the Public Museum, Dale spent 19 years at Blue Cross/Blue Shield of Michigan (BCBSM) where he led the corporation's 53-county West Michigan and Upper Peninsula Operations as its Vice President. Prior to coming to West Michigan, Dale was Vice President of Government Affairs with responsibilities in Lansing, MI and Washington, D.C. Dale has served on numerous community boards, including his ongoing role on the Grand Rapids Public Museum Foundation Board of Trustees, and formerly on the executive committee and board of the Grand Rapids Economic Club and the Grand Rapids Area Chamber of Commerce. Dale received his Juris Doctor from the Thomas M. Cooley Law School while working full time. He received his Bachelor of Arts degree from James Madison College at Michigan State University.
---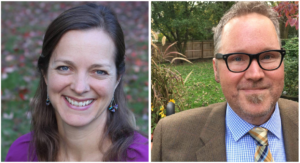 Christopher Smit & Jill Vyn, Co-Founders and Co-Directors, DisArt
Christopher Smit, PhD and Jill Vyn, MSW founded DisArt in 2015, an arts and culture organization that believes that expressions of a Disabled cultural identity can transform society from awareness to understanding to belonging, creating a society that enjoys the full and equitable participation of all people. Through groundbreaking exhibitions, impactful programming, and organizational coaching, Smit and Vyn have become influential voices in a global conversation about how to use art to amplify the voice, visibility, and value of all Disabled people.