The Association of Midwest Museums (AMM) and Illinois Association of Museums (IAM) are thrilled to announce 2018 Conference guest speakers!
THURSDAY, JULY 19, 2018
---
Leadership Breakfast Keynote (AMM)
---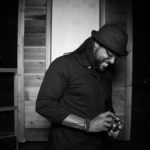 Emmanuel Pratt, Co-Founder and Executive Director, Sweet Water Foundation
Emmanuel is co-founder and Executive Director of the Sweet Water Foundation. Emmanuel's professional and academic work has involved explorations and investigations in such topics as architecture, urbanization, race/identity, gentrification, and most recently transformative processes of community  economic development through intersections of food security and sustainable design innovation. While most of his early work was anchored in the field of architecture, Emmanuel's work has since explored the role of art and social praxis as a key component of urban design, urban farming, and sustainability with a particular concentration on the creation of a new paradigms for regenerative neighborhood development. Emmanuel was a Loeb Fellow in 2017, is the Director of Aquaponics at Chicago State University, and currently is a Visiting Lecturer at Taubman College of Architecture and Urban Planning at the University of Michigan.
---
Conference Keynote (AMM and VSA)
Sponsored by Roto
---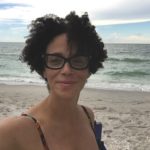 Coco Fusco, New York City, NY
Coco Fusco is an interdisciplinary artist and writer and the Andrew Banks Endowed Professor of Art at the University of Florida. She is a recipient of a 2016 Greenfield Prize, a 2014 Cintas Fellowship, a 2013 Guggenheim Fellowship, a 2013 Absolut Art Writing Award, a 2013 Fulbright Fellowship, a 2012 US Artists Fellowship and a 2003 Herb Alpert Award in the Arts. Fusco's performances and videos have been presented in the 56th Venice Biennale, two Whitney Biennials (2008 and 1993), BAM's Next Wave Festival, Frieze Special Projects, The Liverpool Biennial, the Sydney Biennale, The Johannesburg Biennial, The Kwangju Biennale, The Shanghai Biennale and Mercosul. Her works have also been shown at the Tate Liverpool, The Museum of Modern Art, The Walker Art Center and the Museum of Contemporary Art in Barcelona. She is represented by Alexander Gray Associates in New York.
Fusco is well-known in the museum and academic communities for her collaboration called The Year of the White Bear and Two Undiscovered Amerindians visit the West (1992-1994), performances from which were compiled in a documentary titled The Couple in the Cage: A Guatinaui Odyssey. She is the author of English is Broken Here: Notes on Cultural Fusion in the Americas (1995) and The Bodies that Were Not Ours and Other Writings (2001), and A Field Guide for Female Interrogators (2008). She is also the editor of Corpus Delecti: Performance Art of the Americas (1999) and Only Skin Deep: Changing Visions of the American Self (2003). Her latest book entitled Dangerous Moves: Performance and Politics in Cuba was issued in English by Tate Publications 2015 and in Spanish by Turner Libros in 2017.
Fusco received her B.A. in Semiotics from Brown University (1982), her M.A. in Modern Thought and Literature from Stanford University (1985) and her Ph.D. in Art and Visual Culture from Middlesex University (2007).
---
FRIDAY, JULY 20, 2018
---
Chicago Community Flash Talks (AMM)
Sponsored by Encurate Mobile Technology
---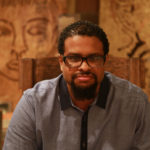 Faheem Majeed, Co-Director, The Floating Museum
Faheem Majeed (American, b. 1976) is a builder—literally and metaphorically. A resident of the South Shore neighborhood in Chicago, Majeed often looks to the material makeup of his neighborhood and surrounding areas as an entry point into larger questions around civic-mindedness, community activism, and institutional racism. As part of his studio practice, the artist transforms materials such as particle board, scrap metal and wood, and discarded signs and billboard remnants, breathing new life into these often overlooked and devalued materials. His broader engagement with the arts also involves arts administration, curation, and community facilitation, all which feed into his larger practice. One of Majeed's projects is Floating Museum, a collaborative arts organization that creates temporary, site-responsive museum spaces to activate sites of cultural potential throughout Chicago's neighborhoods.
---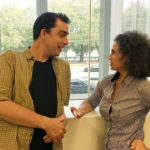 Rhoda Rosen and Billy McGuinness, Red Line Service
Billy McGuinness, artist, and Rhoda Rosen, curator, are co-founders of the artist collaborative, Red Line Service (RLS). RLS began in July 2014 as an impassioned conversation between an artist and a curator about how art and culture might be brought to bear more directly on social issues of deep concern. The project has evolved and expanded over the years, but the essential core is the building of a community wherein all members of society are valued and engaged. With that as an aim and a guide, RLS creates cultural experiences for and with Chicagoans currently experiencing and/or concerned about homelessness.
---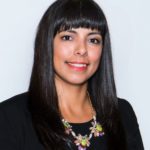 Nina D. Sánchez, Director, Enrich Chicago
Nina D. Sánchez is a holistic systems-thinker and strategist dedicated to moving the needle toward greater racial equity in her hometown of Chicago. As the first director of Enrich Chicago, a nonprofit-led movement dedicated to eliminating structural racism in the arts, Nina is responsible for articulating and advancing a powerful vision for the realization of Enrich Chicago's mission. Her professional roots are deeply sown in multicultural leadership and education. She has worked extensively with first-generation and underrepresented students and their families to increase access and success at all levels. She subsequently moved from direct service into roles designing, implementing, and scaling student support programs for community college students across the Chicagoland area. Most recently, she led anti-racism organizing and cultural competence capacity building at Teach for America ∙ Chicago-Northwest Indiana. Nina received her Masters of Arts in Latin American & Caribbean Studies from the University of Chicago and a BA in Anthropology and International Affairs from Colorado College.
---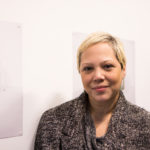 Edra Soto, Interdisciplinary Artist and Co-Founder and Director of THE FRANKLIN
Edra Soto (b. Puerto Rico) is a Chicago-based interdisciplinary artist, educator, curator, and co-director of the outdoor project space THE FRANKLIN. She is invested in creating and providing visual and educational models propelled by empathy and generosity. Her recent projects are motivated by civic and social actions focus on fostering relationships with a wide range of communities. Recent venus presenting Soto's work include the Pérez Art Museum Miami (FL), Hunter East Harlem Gallery (NY), UIC Gallery 400 (IL), Bemis Center for Contemporary Art (NE), and the Museum of Contemporary Art of Chicago (IL) amongst others. Soto has attended residency programs at Skowhegan School of Painting and Sculpture (ME), Beta-Local (PR), the Robert Rauschenberg Foundation Residency (FL), Arts/Industry at the Kohler Foundation (WI), Headlands Center for the Arts (CA) and Project Row Houses (TX) amongst others. In 2017 Soto was awarded the Efroymson Contemporary Arts for installation artists. Her co-curation for the exhibition Present Standard at the Chicago Cultural Center was praised with overwhelmingly positive reviews from the Chicago Tribune, Newcity, PBS The Art Assignment and Artforum. Soto was recently featured in Newcity's annual Art 50 issue Chicago's Artists' Artists and at VAM Studio 2017 Influencers. Soto is a lecturer for the Contemporary Practices Department at The School of the Art Institute of Chicago, were she holds an MFA from, and a BFA degree from Escuela de Artes Plastics de Puerto Rico.
---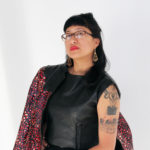 Monica Trinidad, Visual Artist and Organizer
Monica Trinidad is a queer, Latinx visual artist and organizer, born and raised on the southeast side of Chicago. She is the co-founder of For the People Artists Collective, a radical squad of Black artists and artists of color in Chicago who create visual art that uplift and project struggle, resistance, liberation, and survival within and for marginalized communities and movements for racial justice in Chicago. Monica creates artwork, specifically watercolor & ink prints, to cultivate the practice of hope and to spark imagination in both organizers immersed in the day-to-day spadework of movement building and in every resident in Chicago. Her work is currently in permanent collection at DuSable Museum of African American History, and has been shown at the National Museum of Mexican Art, Hairpin Arts Center, and East Meets World Gallery in Cambridge, MA. You can listen to her every week on the Lit Review podcast, a literary podcast for the movement, with her co-host Page May.
---
SATURDAY, JULY 21, 2018
---
Plenary Presentation (AMM)
Sponsored by Luci Creative
The 2018 closing plenary session will address the national discussion of monuments and historic sites, public perception and understanding, how they are engaging communities in discussions about relocation/removal, the role of museums in these discussions, and how these events relate to the conference theme of public trust. A representative from the 2018 Conference Planning Committee will moderate a conversation about the issue, featuring perspectives from two cities – Richmond and Chicago.
---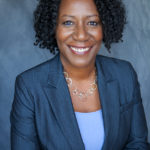 Christy Coleman, CEO, The Civil War Museum, Richmond, VA
Christy S. Coleman began her career as living history interpreter at the Colonial Williamsburg Foundation. Over the course of a ten year career with CW, she had increasing levels of responsibility finally serving as Director of Historic Programs. In 1999 she was named President and CEO of the Charles H. Wright Museum of African American History in Detroit, MI. In 2008, Ms. Coleman was named President and CEO of the American Civil War Center at Historic Tredegar.  In 2013 she helped orchestrate the merger of the Center at Tredegar with the Museum of the Confederacy to create the American Civil War Museum where she now serves as the CEO.
---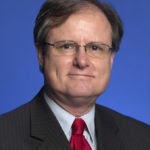 Dr. Gregg D. Kimball, Director of Public Services and Outreach, Library of Virginia 
Dr. Gregg D. Kimball is Director of Public Services and Outreach at the Library of Virginia, where he is responsible for research services, exhibitions, programs, and education at that institution. He holds a Ph.D. degree in history from the University of Virginia and a M.L.S. degree from the University of Maryland, College Park. Gregg is the author of American City, Southern Place: A Cultural History of Antebellum Richmond published by the University of Georgia Press (2000), and has published numerous articles, reviews, and essays on African-American history, traditional music, Public History, and the American South. Dr. Kimball was a curator and historian at Richmond's city museum, the Valentine, for almost ten years, developing and curating numerous exhibitions. He was the chief historian during the Valentine's restoration and interpretation of the Tredegar Iron Works, a National Historic Landmark, which is now the headquarters for the Richmond National Battlefield Park, National Park Service. Dr. Kimball also performs widely in a variety of traditional styles, from Blues to Hawaiian music, and he is involved in many musical endeavors including the program committee for the Richmond Folk Festival. Dr. Kimball is a veteran of the United States Army and lives in New Kent County,
Virginia.
Christy Coleman and Greg Kimball are co-chairs for the Monument Avenue Commission of Richmond, VA.
---
Timuel Black, Educator, Historian, and Activist, Chicago-native
Timuel Black is a Chicago area community leader. He spent his youth growing up on Chicago's South Side and attended DuSable High School. Black was inspired by his experiences in WWII, and he decided to dedicate his life to bringing equal rights to all-starting at home in Chicago. After returning from the war, Black went back to school-graduating with his Bachelor's degree from Roosevelt University and earning his Master's degree in Sociology and History from the University of Chicago. Black then set to putting his talents to use as an educator/social worker, teaching at several high schools and Universities, including his alma mater. As an activist, Black has been influential in furthering the cause of social justice: 1956-Black helped bring Martin Luther King, Jr. to the University of Chicago campus to give his first major address in Chicago; 1963-Black played a key role in organizing the Freedom Trains that brought the Chicago contingent to the March on Washington; 1983-Black was part of the campaign to get Harold Washington elected as the first African American Mayor of Chicago; 2014-Black helped bring the Barack Obama Presidential Library to the South Side.
---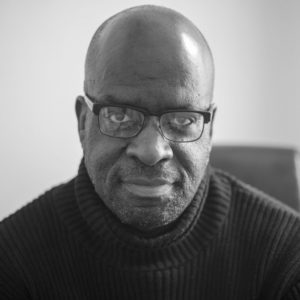 Lee Bey, Writer, Lecturer and Photographer
Lee Bey is a writer, lecturer and photographer of the built environment. A former Chicago Sun-Times architecture critic, his architectural writing, photography and reportage have appeared in a variety of places including, Bauwelt, Chicago Architect, The Guardian, the UK's Monocle Radio, CITE Magazine, the Chicago Reader, and Crain's Chicago Business. In his latest exhibition, Chicago: a Southern Exposure, Bey's photography documented the rich and largely overlooked architecture of Chicago's South Side and was featured in the 2017 Chicago Architecture Biennial. Chicago public television station WTTW in 2014 called Bey "one of Chicago's keenest observers of architecture and urban planning."