As we welcome the fall season in the Midwest, we can't help but reminisce about the summer conference in Milwaukee. In our latest blog post, Mark Sargent, Executive Director of Client Development at Solid Light in Louisville, KY, shares his reflections on gathering in-person as a community once again after 3 years and background on their world-class Design/Build firm.
---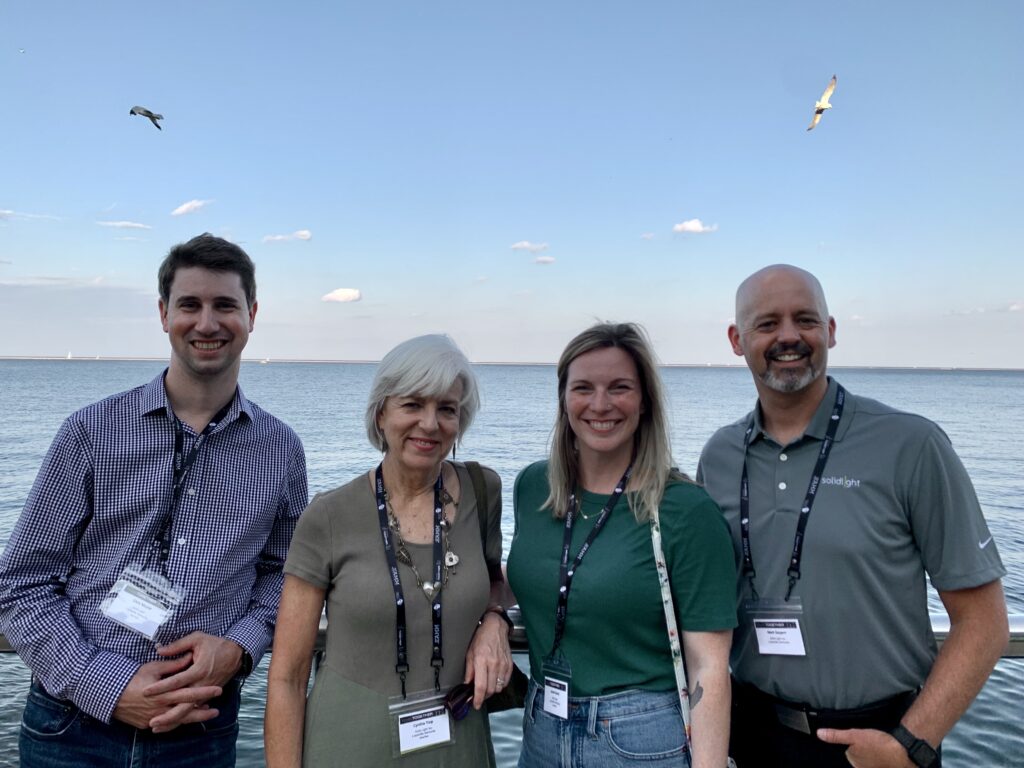 Is it just me, or did summer fly by in the blink of an eye? As we embrace the arrival of crisp air, earlier sunsets, and hold tightly to the "insert your fall drink of choice here" (for me, it's a pumpkin spice latte) I'm still thinking about our time exploring the theme FORWARD, TOGETHER. From exhibitor hall conversations, behind the scenes tours, and team selfies with the Bronze Fonz – reflecting on July in Milwaukee brings a smile to my face.
I want to take a moment to echo the sentiments of my peers in thanking the conference planning committee, the Wisconsin Federation of Museums, and Charity for their unwavering commitment to this year's gathering. To all in attendance, in-person and virtually, it was clear #AMM2022 was a labor of love. And determination. And tenacity. Cheers to you!
At Solid Light, we believe in the power of museums to build community, facilitate conversation, and create connections between the past and current day. We're proud to be a longstanding sponsor of AMM and this year's headlining sponsor. Being together in-person once again was energizing for our team, and we already can't wait until we gather again!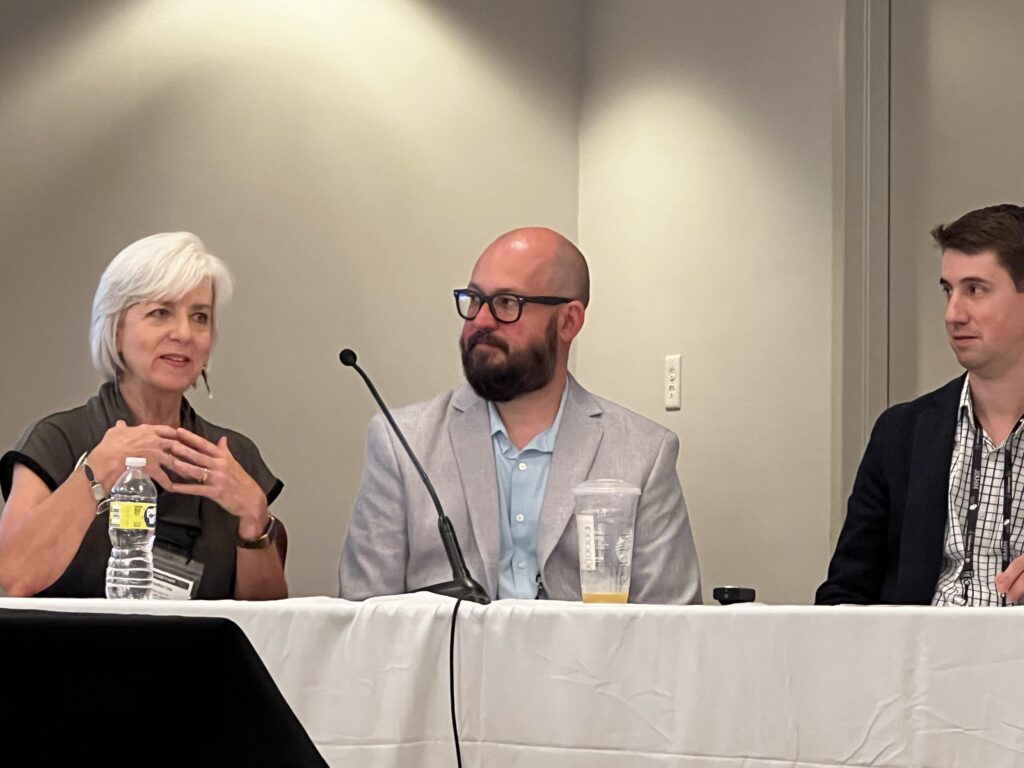 In case you missed it, Cynthia Torp, Solid Light Owner and CEO, presented on "Creating Value in Partnerships for Operationally Sustainable Design Projects" with our COO Chris Mozier, and client Jesse Kramer of Conner Prairie. Key takeaways from the session included:
Every project is unique—each with its own story, potential for emotional impact, and opportunity for human connection
Five keys to project success: clear vision, funding strategy, project team, scope of work, operating plan
Don't be afraid to ask the tough questions—clarity ensures completion
Of course, there's much more to this presentation and if you're interested in receiving a copy of the session slides, don't hesitate to shoot me an email. I also invite you to visit our website to learn more about our projects.
Working with museums is our labor of love! Solid Light has been doing this work for more than 23 years and has been recognized in multiple industries for Design/Build excellence and expertise. Our in-house design, fabrication, film, and digital experts have transformed audiences' understanding and passion for museums, branded environments, educational institutions, and public spaces by telling those stories in unforgettable, engaging ways.
Solid Light was founded on the premise that people share a passion for great stories. Never willing to settle for ordinary, we reach deep into our imaginations and diverse backgrounds to create compelling experiences that transform understanding and generate lasting impact.
Our services include Project Management, Master Planning, Concept and Schematic Design, Interpretive Planning, and Content Creation, Design Development of Exhibit/Experience Design, Architecture Coordination, Media Planning and Production (for both linear/story form and interactive), Exhibit Component Fabrication, and Installation.
Together these services and our process create what we like to call "The Solid Light Experience"—where energy becomes illumination; where outstanding experiences take shape; where projects turn into trusted peer relationships; and where unforgettable moments are made time after time.
Once again, thank you for another fantastic conference, AMM! We look forward to 2023 in Indianapolis!