July 27 at 10:00 AM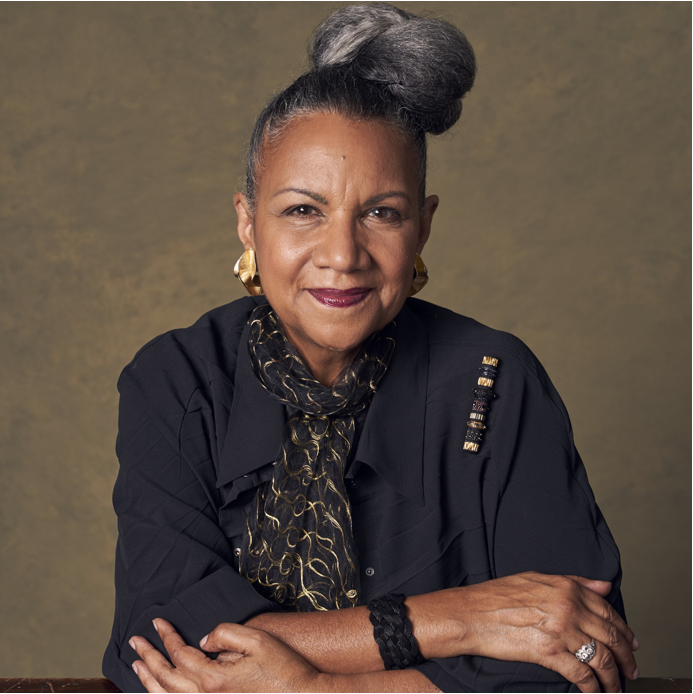 A'Lelia Bundles
Author, Journalist, and Truth Seeker
Washington, D.C.

A'Lelia Bundles is the author of On Her Own Ground: The Life and Times of Madam C.J. Walker, a New York Times Notable Book about her entrepreneurial great-great-grandmother and the inspiration for Self Made, the fictional Netflix series starring Octavia Spencer. She is the founder of the Madam Walker Family Archives and brand historian for MADAM by Madam C. J. Walker, a line of hair care products developed in partnership with Unilever's Sundial Brands and Walmart.
She serves on several nonprofit boards including the Schlesinger Library on the History of Women in America at Harvard's Radcliffe Institute, the March on Washington Film Festival, Indiana Landmarks, the Women's Suffrage National Monument Foundation and the Smithsonian's American Women's History Initiative. A former network television executive and producer at ABC News and NBC News, she is chair emerita of the National Archives Foundation and a vice chair emerita of Columbia University.
Follow @aleliabundles on Twitter and Instagram
This year's Keynote Session is sponsored by the Indiana Historical Society.