Transportation Note: Bus transportation will not be provided to evening events and the Leadership Breakfast. The Amway Grand Plaza Hotel is within a short walk to our host museums, and we've seized this opportunity to keep ticket costs down and our impact on the environment as low as possible. Attendees will need to walk, catch a ride, or carpool. (P.S. Don't forget your conference badge!) Transportation options will be available for attendees who identified specific mobility needs during registration. Please contact us if you have questions or concerns.
---
Opening Reception at Richard M. DeVos Center, GVSU
Wednesday, October 2, 5:30 p.m. – 7:00 p.m.
SOLD OUT (Included in Full Conference Registration Package)
Kick off the 2019 Joint Conference at the Grand Valley State University campus in the heart of Grand Rapids. Enjoy food, drink, and catching up with colleagues.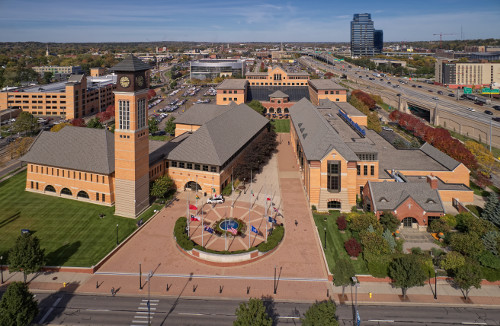 ---
Thursday Night at the GRAM
Thursday, October 3, 6:00 p.m. – 9:00 p.m.
Ticket Price: $35 (Included in Full Conference Registration Package)
Take a break after a long day of sessions and join us across the street at the Grand Rapids Art Museum. Sink into the diverse array of paintings, sculptures, drawings, and photographs in GRAM's exhibits and galleries or get hands-on with an activity in the GRAM Studio. Enjoy appetizers and a complimentary drink ticket for the cash bar.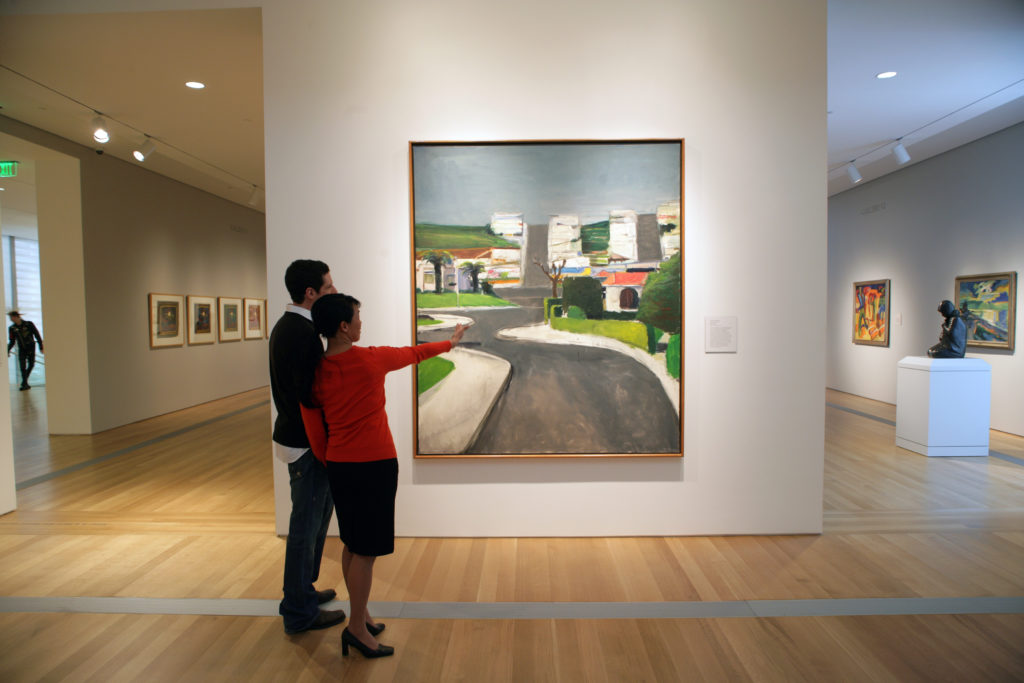 ---
Emerging Museum Professionals Meet-up
Sponsored by Detroit Institute of Arts
Thursday, October 3, 6:00 p.m. – 7:00 p.m.
SOLD OUT
Relax on the Miller Veranda or take in the views from the Member Lounge as you chat with other emerging museum professionals at our EMP gathering. This event is totally free and there are appetizers, so make sure to join us!
---
Leadership Breakfast
Friday, October 4, 7:30 a.m. – 8:45 a.m.
SOLD OUT
Start your day off right with a delicious breakfast and views of the Grand River at the Gerald R. Ford Museum. You will get a chance to mingle with other museum leaders and hear Jori Bennett, Executive Director of ArtPrize, speak about Project 1.
Limited capacity. Pre-registration required.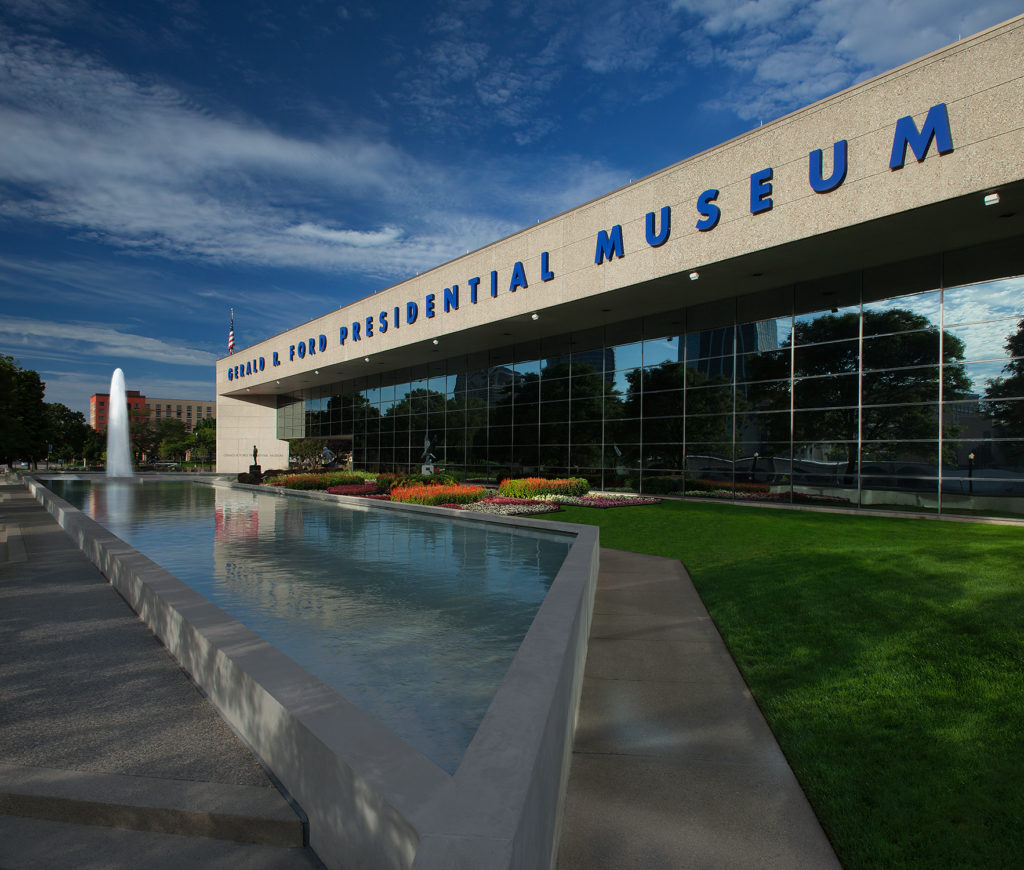 ---
Closing Night at GRPM
Friday, October 4, 6:00 p.m. – 9:00 p.m.
Ticket Price: $35 (Included in Full Conference Registration Package)
Join us across Pearl Street Bridge at the Grand Rapids Public Museum for a closing night celebration! Meet GRPM's resident sturgeons, take a spin on the 1928 Spillman Carousel, walk the Grand Rapids streets of old, and relax at the Roger B. Chaffee Planetarium. Mingle with colleagues and discuss the week's activities while you enjoy delicious appetizers as well as beer, wine and a range of non-alcoholic beverages at the cash bar.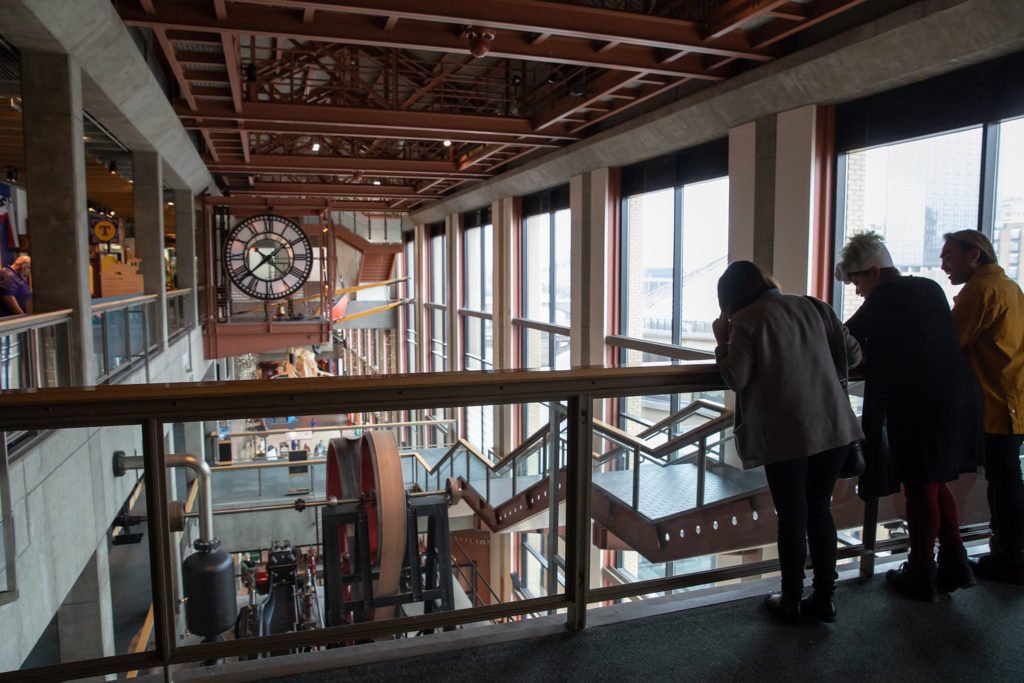 ---
Saturday Morning at Frederik Meijer Gardens & Sculpture Park
Saturday, October 5, 9:00 a.m. to 12:30 p.m.
Included in conference registration. No ticket required.
Fall in Grand Rapids is too beautiful to miss, so we are taking Saturday morning sessions and activities offsite! All sessions will take place at the beautiful Frederik Meijer Gardens & Sculpture Park located just 15 minutes from the Amway Grand Plaza Hotel. The morning will kick off with coffee and tea service, followed by Community Flash Talks featuring area leaders, innovators, and movers-and-shakers from West Michigan's vibrant arts and culture community. Mini-workshops and tours of Frederik Meijer Gardens & Sculpture Park will be available following the Flash Talks.
8:30 a.m. – Coffee, Tea and Water Service, Sponsored by MSU Museum Studies
9:00 a.m. – Community Flash Talks, Sponsored by PNC Bank
10:15 a.m. – Break
10:30 a.m. – Mini-Workshop Sessions and Tours Begin
(Buses depart 8:15 a.m. and return on a rotating schedule – 10:30 am, 11:30 am, 12:30 pm, 1:30 pm, and 2:30 pm)
Available Sessions and Tours:
Richard & Helen DeVos Japanese Garden Walking Tour (2 groups of 15) – Tours will be led by Steve LaWarre, Director of Horticulture, and David Rettig, Lead Horticulturist.
Tram Tour of Sculpture Park (1 group of 42) – This is an approximate 45-minute narrated tour. Tram tours begin at 11:30 & 1:30.
Indoor Sculpture Gallery Walking Tour (1 group of 30) – Tour will be led by Laurene Grunwald, Director of Sculpture, Art Collections, Installations and Exhibitions.
Indoor Conservatories and Greenhouse Tour (1 group of 20) – Tour will be led by Wendy Overbeck, Senior Horticulture Manager.
Self-Guided Tours – All attendees are welcome to explore the grounds and exhibits on their own.
Transportation will be provided to Frederik Meijer Gardens & Sculpture Park. Return trips will be provided on a rotating schedule to be announced. Free parking is available at the venue for individuals wishing to drive themselves. Food will not be provided during morning coffee service. The James & Shirley Balk Cafe will be open and available to guests to purchase lunch on their own.