Amway Grand Plaza

187 Monroe Avenue NW

Grand Rapids, MI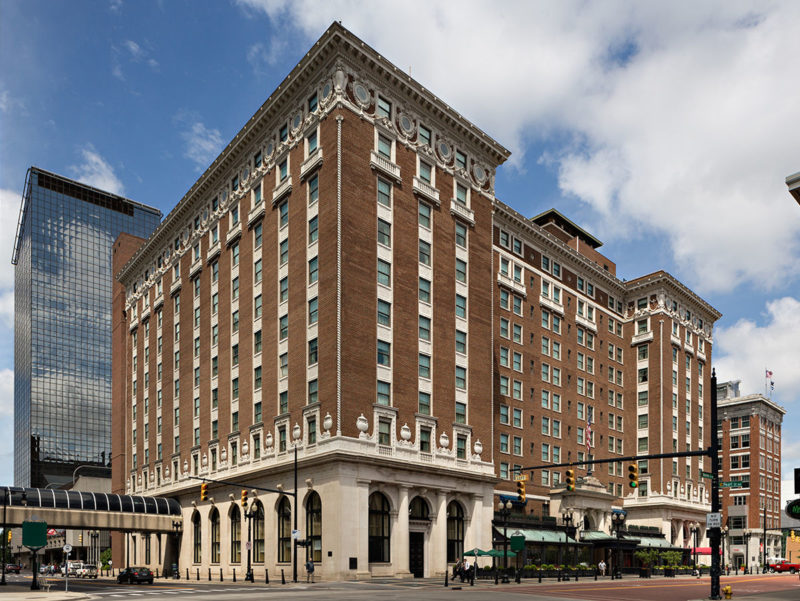 About the Conference Hotel
The 2019 Joint Conference will take place on the first and second floors of the Amway Grand Plaza Hotel, a Hilton property. The Amway Grand is a member of Historic Hotels of America®, the official program of the National Trust for Historic Preservation for recognizing and celebrating the finest historic hotels across America. The Amway Grand Plaza is a beautiful combination of historic and modern buildings, known for its juxtaposition of the modern Glass Tower built in 1983 and the historic Pantlind Hotel building which dates back to 1913.
Highlights for Conference Guests:
Free in-room Wi-Fi (plus complimentary Wi-Fi in the conference areas!)
Complimentary access to Fitness Center and Pools**
Business Center
Onsite restaurants and shops
Located within a mile of the Grand Rapids Public Museum, Gerald R. Ford Museum, Grand Rapids Children's Museum, Grand Rapids Art Museum, and the Grand Rapids African American Museum & Archives
**The Amway Grand Plaza's fitness center and pool will have construction hours during the month of October. Attendees can access these facilities before 8:00am and after 6:00pm. The Amway will provide complimentary access to the JW Marriott fitness center and pool during construction hours.
Most importantly, you can take advantage of the 2019 Joint Conference room rates: starting at $159 plus applicable taxes for the duration of your stay. Reservations must be made by September 6, 2019 to access the conference rate. Space is limited. Saturday night has limited availability.