Innovation is fostered by information gathered from new connections; from insights gained by journeys into other disciplines or places; from active, collegial networks and fluid, open boundaries. – Meg Wheatley, author of Leadership and the New Science
One might not imagine the discussions, brainstorms, and problem-solving involved in producing a conference. There is quite a bit of it. The success of conferences is not determined by the number of attendees, but rather by the ability of a great team to come together, generate ideas, and carry them out. Conferences require some tradition and familiarity, but also opportunities to spread our wings and try something new.
In preparation for the 2016 Association of Midwest Museums and Minnesota Association of Museums Conference, the planning team sought opportunities for attendees to "experience the unexpected." But how does one do this? 
Surprise them with vintage public transportation buses rather than standard motor coaches…then add live interpretation of the history of the Twin Cities.
Tour them to the outskirts of town and introduce them to museums they may have never heard of before.
Recruit community members such as artists, activists, and musicians to share their stories.
Work with catering partners to create an unforgettable plated steak dinner and wine pour!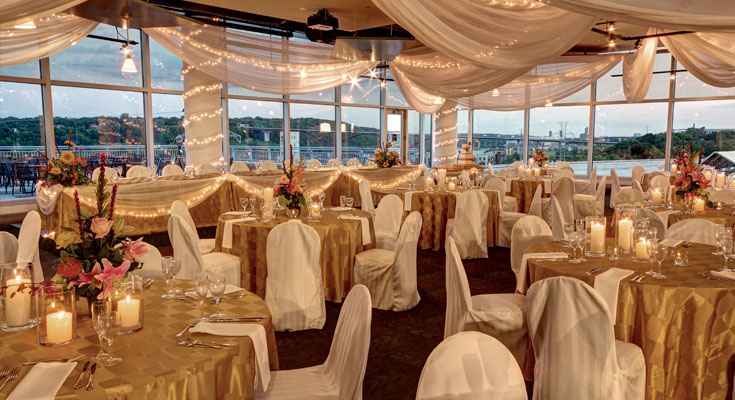 To focus on the latter, four museums have teamed up to provide an exciting closing event for AMM 2016. REIMAGINE: A Night Out On The (Other) Side of Town is a sort of "museum crawl" of St. Paul museums, where sightseeing is the heart of the program but food and beverages are the soul. During this vintage bus tour of St. Paul, attendees will enjoy appetizers at The Minnesota Museum of American Art (MMAA) and explore their newest exhibition Seeds of Change: A Portrait of the Hmong American Farmers Association.  Then it is off to the Science Museum of Minnesota (SMM) for the main course and then dessert and after dinner drinks at Minnesota Children's Museum (MCM).
Their unexpected conference event menu is made possible through a partnership with Lancer Hospitality, the full-service catering provider at SMM and MCM. Their chefs and hospitality team members have developed a menu full of great food and a dash of fun for conference attendees.
Before checking out the exhibits at SMM, attendees will discover an elegant, plated meal:
Watermelon Salad with Heirloom Tomatoes, Feta Cheese, Baby Arugula, Basil Leaves, and Drizzled with Balsamic Dressing…
Seared Filet Mignon topped with a Jumbo Shrimp and A Twin Grape Gastrique, A Twin Potato Gratin with Wild Mushrooms and Fresh Herbs, served with Sautéed Garlic Heir Covert's Accompanied with Roasted Tomato Béarnaise…
(For Vegetarians, Butternut Squash Ravioli with A Wild Mushroom Pan Sauce, Roasted Tomatoes, and Sautéed Garlic Heir Covert's)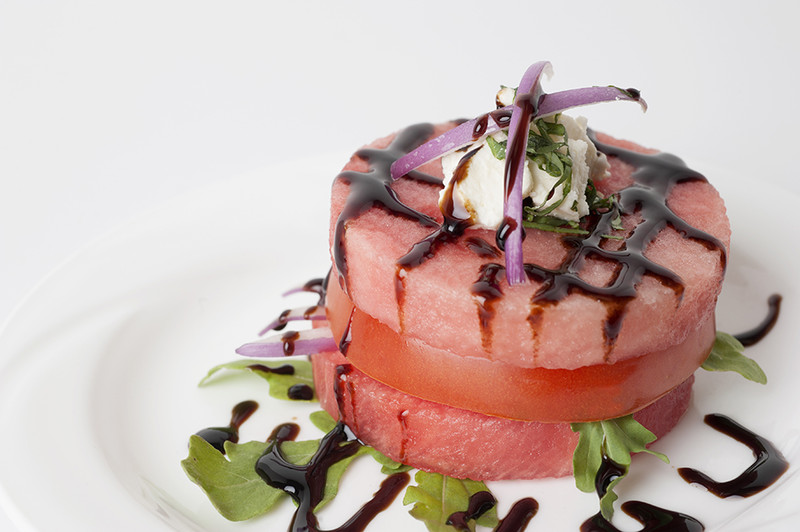 Dessert at MCM is brings a playful side to the evening's menu: 
Construct Your Own Cheesecake Bar: Rich and Silky New-York-Style Cheesecake in a Martini Glasses accompanied by House-Made Caramel, Chocolate and Raspberry Sauces, Fresh Berry-and-Tropical- Fruit Compote, Dark and Ivory Chocolate Shavings, and Whipped Cream
Freshly Made Mini Donuts Served in Small Single Serving Size Bags
Gourmet coffee bar with shaved chocolate, whipped cream, cinnamon sticks, and flavored syrups
IMAGINE is Friday, July 29, 5:45 p.m. – 9:45 p.m. Purchase tickets with your registration at ammconference.org. You won't want to miss it!