We wanted to bring innovation to all aspects the 2016 Annual Conference, and challenged our partners and host museums to think outside the box for events. Lancer Catering bringing their A-game to the conference events line-up by providing an "unexpected" menu at the July 29 evening event in St. Paul – from ribeye to gourmet donuts.
To push things further, Lancer is creating a fine dining experience during the Science Museum of Minnesota stop during the event. Plated meals. Wine pours. Mmmm! They are even sharing one of their award-winning dishes, a watermelon and tomato salad created by Chef Frankie Berberena and Chef Eric Mena as part of a Hawaiian themed party!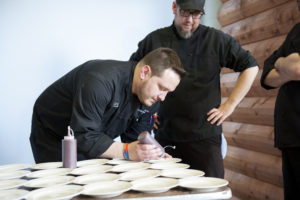 Chef Eric
In 2016, Lancer Catering won the International Live Events Association award for Best Menu Innovation.  The brilliant culinary minds of Chef Frankie Berberena and Chef Eric Mena came up with the idea for a Hawaiian themed party at the Minnesota Zoo, a partner of Lancer.  The award-winning menu featured Spam Musubi, Spicy Eggrolls, Teriyaki Sliders, Watermelon & Tomato Salad, Filet of Beef, Grouper and a Dessert Trio including French Macaroons.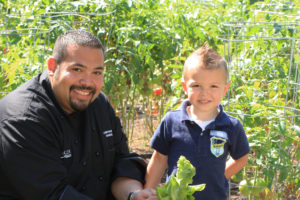 Chef Frankie
Did you know? Lancer is the official catering provider for the Science Museum of Minnesota and Minnesota Children's Museum, located in St. Paul. Lancer provides catering for a variety of cultural attractions including zoos, museums, and amusement parks.  Their highly skilled culinary professionals are always working to create beautiful dishes that leave lasting impressions.