Transformations taking place across the country as a result of changing expectations have inspired us to consider the reciprocal nature of relationships between museums and society, and the changes that result from those relationships. How are "changing expectations" within our profession, our organizations, and our communities influencing the work we do? How are members of the museum community changing expectations by proactively engaging others around their own initiatives? 
We invite you to ponder this year's theme –Changing Expectations – and propose sessions that explore and evaluate the ways in which museums are proactively and reactively navigating the changing world around them, as well as offer tools and resources needed to lead and adapt to those changes.
Consider these questions as you develop session and workshop proposals:
How are museums uniquely positioned to lead by example as they respond to changing environmental factors, address current events, and tackle difficult subject matter?
How is the role and definition of a museum changing as the needs, priorities, and perspectives of local communities shift?
What strategies have museums developed for becoming more inclusive, accessible, and relevant to audiences they currently serve and those they wish to serve?
How are the leaders, managers, and staff inside of institutions creatively and effectively implementing or addressing institutional changes?
In what ways have leaders empowered and developed employees to be nimble in response to external factors? How have they encouraged employees to proactively seek solutions for challenges and opportunities yet to come?
Read the 2019 Joint Conference Call for Proposals to learn more.
---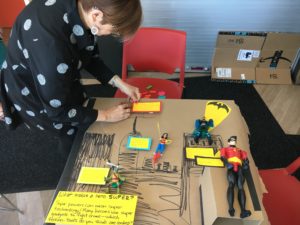 Propose a session today!
Our lineup of sessions is community-generated, offering many opportunities for Midwest museum professionals to exchange best practices, success stories, lessons-learned, or solutions to industry-wide issues with their peers. Presenting at the 2019 Joint Conference as an individual or as part of a panel is a wonderful way to share knowledge, experiences, and ideas. We encourage you to contribute your experience and expertise!
This year, you can present in a variety of formats – poster, Conversation Station, panel, round table discussion, moderated debate, hands-on mini-workshops, and half-day pre-conference workshops. Review the Call for Proposals for specific information on each type of session.
The Call for Proposals is now closed.