When we decided to partner with the Minnesota Association of Museums for the 2016 AMM Conference, we predicted that we would find ourselves on a unique journey during which we would experience Minnesotan community spirit, hospitality, and culture. Above all, we hoped for an opportunity to consume ridiculous amounts of food – diverse flavors and local ingredients. We didn't have to work very hard to meet that goal! Our Minnesotan colleagues love food too and to share it!
One of our first and, frankly, most memorable culinary experiences was at the American Swedish Institute (ASI), located on the south side of Minneapolis. During our planning meetings, we were served Swedish-inspired open-faced sandwiches and perfectly seasoned soups from their house restaurant, Fika, operated by global dining and hospitality provider, CULINAIRE.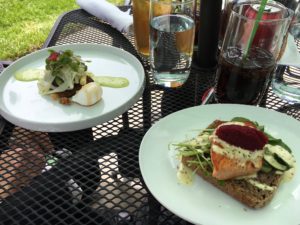 Lucky for us (and you), the team at CULINAIRE are partnering with the ASI to create an unexpected social night out for conference attendees on Thursday, July 28, complete with movies featuring museums and crash courses in evaluation methods using local craft beer. They are packaging fun activities in the beautiful ASI facility with delicious Nordic dishes for a truly transformative night!
CULINAIRE has selected five of their chefs (yes – FIVE!) to create a lavish dining experience for the evening at ASI. Fika executive chef John Krattenmaker plans to serve up his unparalleled Swedish meatballs. Chef Ryan Cook of Sea Change Restaurant will offer a fresh oyster and crudo bar. The Museum of Contemporary Art Chicago's Chef Sam Burman and Chef Andrew Baebenroth of the Guthrie Theater will feature local flavors, with ingredients like venison and watermelon.  Finally, we hear that Chef Joseph Holmes from the Walker Art Center will present a dazzling dessert display the likes of which we've never seen!

Here's the best part: The extraordinary chefs are going to serve you personally. That's right, Chefs Andrew, Joe, John, Ryan, and Sam will be prepping, cooking, and serving at the food stations all night. Don't miss the opportunity to meet the chefs!
Want to join in the fun?? Purchase tickets online through the conference registration form! Simply enter your contact information and select the below event name from the evening events list before clicking submit. Tickets are $35 each.
TRANSFORM: Experience the Unexpected Social Night Out
Thursday, July 28, 6:30 p.m. – 9:00 p.m.
American Swedish Institute, 2600 Park Avenue, Minneapolis, MN
About the Chefs: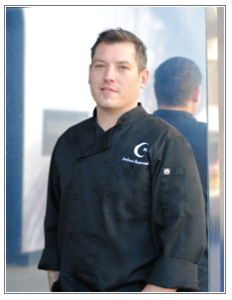 Chef Andrew Baebenroth
The Guthrie Theater, Minneapolis
Born and raised in Minnesota, Chef Andrew knew from a young age that his future involved making people happy through food. Creating, innovating and working with his hands was an early realization of his, which would later equate into becoming one of the best chefs in the Twin Cities. The Guthrie is honored to have Chef Andrew as their executive chef and look forward to seeing what comes out of the kitchen and out of his very promising future. When Chef Andrew was asked what his favorite meal to cook was, without missing a beat he replied, "whatever your favorite meal is to eat". It is that type of mentality that best represents what our mission is here at the Guthrie.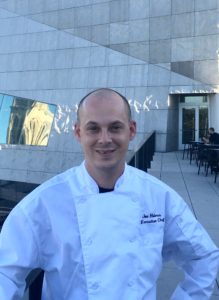 Chef Joe Holmes
Walker Art Center, Minneapolis
Chef Joe got his first taste the food industry working odd jobs through high school and college. He determined he loved the challenge of this fast paced world so much that he enrolled at the Culinary Institute of America after two years as a history major. After graduation, Holmes completed his internship at the upscale Lafayette Club in Minneapolis before heading off to Spain to work in Casa Jordi kitchen in Barcelona. Throughout the years, Holmes has received amazing opportunities to cook in some of the top kitchens including Charlie Trotters, Tru restaurant in Chicago and Aquavit in NY. Holmes recently moved back in his hometown of Minneapolis with his wife and kids where he took the position of Executive Chef at the Walker Art Center.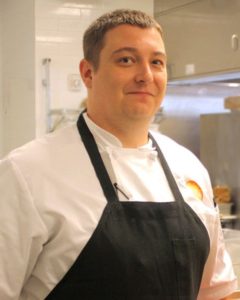 Chef John Krattenmaker
FIKA, American Swedish Institute
Chef John Krattenmaker started working in restaurants in high school the way most food service professionals do. He started out as a dishwasher, then became a busser, server, and finally cook. In college he pursued and achieved a business degree and headed down the corporate road in the banking industry. When the economy turned south and he found himself at a career crossroads, he decided to return to his real passion and went back to school at Le Cordon Bleu to obtain culinary credentials. He loves the collaborative, creative environment of a kitchen, and strives to learn, grow, and get better every day. "There is always something new you can discover, teach, or reinvent in a kitchen," Chef says. "I love all kinds of food, from classic to modern. Leading the team at FIKA and its New Nordic cuisine is an exciting opportunity."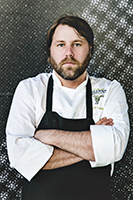 Chef Ryan Cook
Sea Change Restaurant<
Ryan Cook, chef de cuisine, grew up in Fargo, ND and after discovering his passion for food, spent 8 summer seasons on the capes of Kodiak, Alaska as a commercial fisherman purse-seining salmon or toiling in a cannery. He laughs that he would make more in three months in Alaska than he would the rest of the year working in restaurants. But money was not his primary motivator for this annual trek to the frigid waters of Alaska; he reveled in the exuberant camaraderie on the boats and the immediacy of harvesting fresh, sustainable seafood destined for the finest restaurants in the country. Living on the boat after a 20-hour day, he and his mates would sometimes catch a halibut and butcher it and enjoy it for dinner. He literally lived and breathed seafood for three months every year, unknowingly building an intuitive understanding of fish that would serve him well in his eventual rise to helm the kitchen at Sea Change.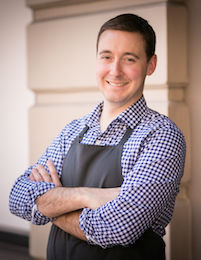 Chef Sam Burman
Museum of Contemporary Art, Chicago
Sam Burman was born and raised in Columbus, Ohio. Since a young age, Burman has been fascinated by the culinary world, having spent much of his childhood cooking alongside his mother. At age 13, Burman lost his mother to cancer and his passion for cooking grew stronger. After 10 years of culinary adventures throughout Chicago's dining scene, where he worked at such places as TRU and The Peninsula Hotel, Burman landed in San Diego where he spent his time as the Corporate Chef at Whisknladle Hospitality. It was in San Diego that Burman's love for local product grew stronger. Burman describes his culinary style as simple and honest, allowing the true flavors of seasonal ingredients to take center stage.