No matter the situation, the Des Moines Art Center embraces the unexpected. From highly visible efforts like innovative exhibitions and collaborative community projects to more subtle occurrences like a restaurant with a different menu weekly and classes for all ages, this Midwestern museum is a force of constant change.
Founded in 1948, the Art Center has a long legacy of bringing quality art and engaging dialogue to central Iowa. Comprised of more than 5,000 works, including 4,000 works on paper, the Art Center's permanent collections include seminal pieces by some of the world's most celebrated artists. With an extraordinary offering of modern and contemporary art and exemplary studio space, this institution is one of the hidden gems of the Midwest.
---
Admire the Out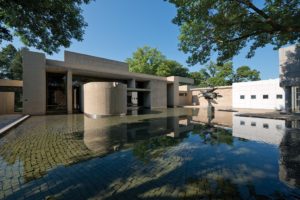 standing Architecture
Equally as noteworthy as its permanent collections, the Art Center also boasts outstanding architecture. Comprised of three buildings, the museum features stunning architecture by renowned architects Eliel Saarinen, I. M. Pei, and Richard Meier. Though each represents a very different style and period of modern architecture starting with Saarinen's original Lannon stone building, followed in 1968 by Pei's bush hammered concrete addition, and Meier's three-floor clad porcelain and granite addition in 1985, result in a unique architectural achievement.
---
Let Inspiration Strike in the Studios
The Art Center isn't just focused on displaying the art of today; the organization is also passionate about inspiring the artists of tomorrow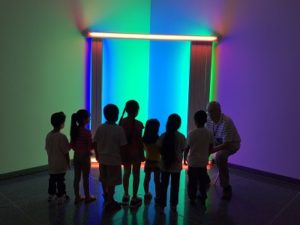 . Last year more than 3,500 students, ranging from ages 2 through adult, passed through the Art Center studios' doors to attend 478 classes, workshops, and day camps. With class topics ranging from drawing and painting to ceramics and stained glass, there's something for everyone to explore in the Art Center studios.
The organization also strives to make sure these types of educational opportunities are available to everyone. In 2015, the Art Center's outreach programs impacted the lives of more than 1,035 at-risk youth and adults. Throughout the year, staff works to bring art activities of all kinds bring different members of the greater Des Moines' community to the Art Center to create in the studios and experience the treasures on display in the museum.
Don't miss the Des Moines Art Center opening night reception during the AMM-IMA 2017 Conference!