Congratulations to our 2018 Award Recipients!
---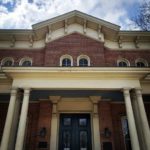 Award for Excellence in Diversity, Inclusion & Social Justice: Jane Addams Hull-House Museum
Chicago, IL
Jane Addams Hull-House Museum was Chicago's first social settlement and, at one time, the private home of Nobel Peace Prize recipient Jane Addams. It was also a place where immigrants of diverse communities gathered to learn, to eat, to debate, and to acquire the tools necessary to put down roots in their new country. The Museum is comprised of two of the settlement complex's original thirteen buildings, the Hull-Home and the Residents' Dining Hall. Powered by forward-thinking students, museum professionals, and local artists and activists, the museum continues the work of Hull-House residents from over 100 years ago. The museum's staff tirelessly work to ensure that their space remains a welcoming, comforting place for all – from providing a venue for community conversations to hosting community curated exhibits. Under the leadership of Jennifer Scott, the museum has launched the initiative Making the West Side: Community Conversations on Neighborhood Change which brings community members together to investigate and learn from their neighborhood's history. This initiative is just one of the ways that the Jane Addams Hull-House demonstrates the indispensable resource they are to the communities they serve.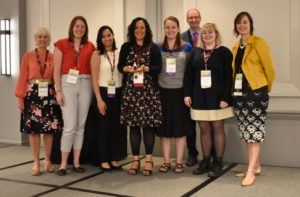 ---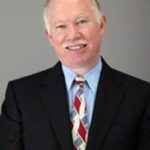 Distinguished Career Award: Russell Lewis
Chicago History Museum, Chicago, IL
Russell Lewis is an avid traveler, a skier, a drummer in a band, and a historian, who currently serves as the Executive Vice President and Chief Historian of the Chicago History Museum. He has earned this title through a lifetime of hard work and dedication in his various roles, research, and publications. Russell has been a member of the Chicago Historical Society and Chicago History Museum staff since 1982 and has served in several positions including as editor and director of publications, director of curatorial affairs, acting president, and Project Director for the $28 million renovation of the Chicago History Museum. He has even served on the council and was book series editor for the American Association for State and Local History. Russell is an expert in Chicago history and the Chicago World's Fair, having published in Public Historian, Science, Museum News, and Chicago History Magazine. He is also known as an expert mentor, offering guidance and support to fellow museum professionals.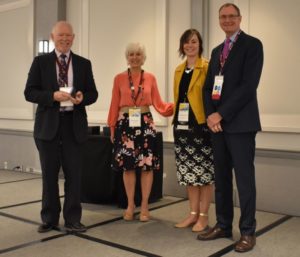 ---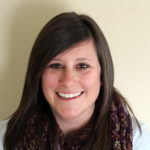 Promising Leadership Award: Allyse Freeman
Minnesota Discovery Center, Chisholm, MN
Allyse Freeman took the role of Curator at the Minnesota Discovery Center, the Museum of the Iron Range in 2014 after graduating from the University of Wisconsin-Milwaukee with a Master's degree in Anthropology and a certificate in Museum Studies. During her time as Curator, Allyse has raised the professionalism and direction of the museum to extraordinary heights while demonstrating leadership abilities far beyond her experience. Through a leadership style that focuses on working closely and collaboratively with her team members, Allyse has developed both permanent and temporary exhibits and programs for the Minnesota Discovery Center, working hard to bring the decades old exhibits and programs into the 21st Century. Over the past two years, Allyse has been awarded several prestigious awards for her exhibit development including the 2017 American Association for State and Local History Award of Merit for Enough! The 1916 Mesabi Range Strike, the 2018 American Alliance of Museums Excellence in Label Writing Competition winner for Blue-Collar Battleground: The Iron Range Labor Story, and the 2018 Minnesota Alliance of Local History Museums Minnesota History Award for Blue Collar Battleground: The Iron Range Labor Story.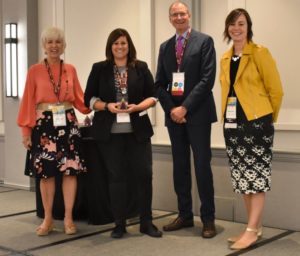 ---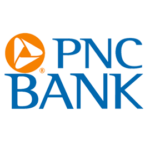 Corporate Achievement Award: PNC Financial Services
Midwest Region
PNC Bank is a leader in the financial field and in philanthropic endeavors. As a major pillar of community support, PNC has worked with many museums on projects focused on youth education. At the Cranbrook Art Museum in Michigan, PNC's partnership has allowed them to develop new initiatives, reach new audiences, and deliver meaningful science education and experiences to low-and moderate-income Detroit Public Schools Community District children, teachers, and families. At the Cincinnati Museum Center in Ohio, PNC has been instrumental in the creation and support of CMC's Early Childhood Science Inquiry Teacher Education (ECSITE) program which has trained 150 early-childhood educators and 96 pre-service early-childhood educators at preschools, universities, and other organizations, benefiting more than 3,600 preschool students. At Adler Planetarium in Illinois, PNC was a lead sponsor of the Hidden Figures Revealed initiative-a joint effort between Adler and DuSable Museum of African American History that highlighted underrepresented people in STEM fields. As these examples show, PNC has long been a supporter of museums, and their generosity has allowed for many institutions to continue to improve and inspire their communities.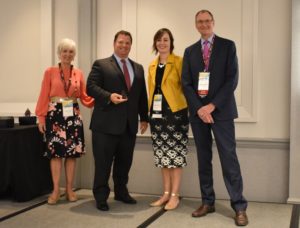 ---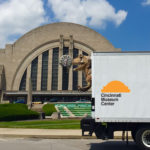 Best Practices Award: Cincinnati Museum Center's "Curate My Community"
Cincinnati, OH
The Cincinnati Museum Center (CMC) opened in 1990 in the Union Terminal station, a historic 1930s train station. In 2014, funding was secured to complete major repairs and restoration of the building. This work required the temporary closure of the theater, library, and science and history museums housed there, as well as the move-out of 55,000 objects and over 200 staff members. In order to continue to serve the community while navigating the logistical and financial challenges of renovation, CMC created Curate My Community. This 30-month citywide initiative was launched in May 2016 and covered an area of 1,500 square miles, more than 200 locations, and dozens of community partners. It was a series of collaborations placing more than 700 collections objects into 55 unique spaces around Cincinnati. The result has been the creation of over 150 informal learning classrooms and program spaces out of library branches, industrial shops, airports, and bars. To achieve the success they have had with Curate My Community, the traditional museum model of "we'll tell you what we want you to know" was flipped in favor of "what do you value and how can we work together?". Community partners have selected objects to host, co-created programming, and helped CMC start and deepen conversations about the value of museum objects, research, educators, and programs to greater Cincinnati's tri-state region. This model holds great promise for the Midwest field as an experiment in deep community engagement.